Ilsur Metshin was born in Nizhnekamsk April 24, 1969. He grew up in a working class family; his mother worked as a nurse, his father was an engineer.
"Every family adheres to the traditions and practices that come from parents, grandparents, great-grandparents, no more and no less. We speak our native language, we educate our children the way we were brought up by our own parents."
Ilsur Metshin has two older brothers - Aidar and Airat. The future mayor of Kazan attended Nizhnekamsk Secondary School No.11.
"My childhood was completely happy: I had great teachers, played football and hockey in the schoolyard and had delicious fish cakes in the cafeteria. I had friends and classmates and met my first love, who became the love of my life. But the main thing I learned from school was the understanding of the value of friendship and the necessity to defend the honor of the team."
As a schoolboy, he at first wanted to become a surgeon, then a pilot. But when time came to determine his future, he chose the legal profession. In 1987, he entered the law department of Kazan State University. In 1988, the law student was drafted in the Soviet Army.
"I was playing in an ensemble. In my opinion, the image of a musician demanded long hair. But when I was drafted, my hair was cut off in front of my future wife. There was a barber shop in Gorky Park, and my mop of hair was gone in a jiffy".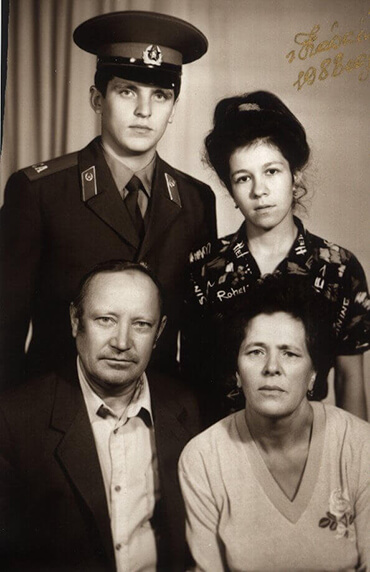 Ilsur Metshin's private photo
After the service Ilsur Metshin returned to the university. After graduation in 1992, he enrolled in graduate school, and in 1999 he defended his thesis with flying colors in Moscow.
"The main thing our teachers taught us was continuous self-development and the ability to build relationships with people. These are the skills that remain for life, and I am immensely grateful for that to my university professors."